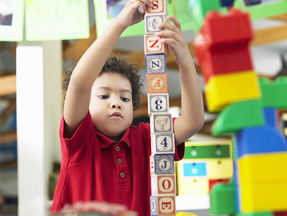 Galileo Preschool and Pre-K Curriculum provides a data-driven, standards-aligned approach to the Electronic Management of Learning for children ages 3 to 5. One of the first to offer educators online assessment and curriculum tools, Galileo is built on the principles of science, supported by a commitment to research, and guided by a vision that everyone should benefit from the opportunities and transformations of technology.
Galileo Preschool and Pre-K provides early childhood educators and other stakeholders a complete and fully integrated assessment, curriculum, and reporting system that links assessment, planning, individualization and program progress. Galileo utilizes the Instructional Intervention Cycle and provides  our teachers with reliable and valid data on which to base learning opportunities and program management decisions. The cycle begins with goal setting and planning and is followed by implementation, then evaluation (data gathering and analysis); the results of evaluation inform decisions guiding the next goal setting and planning stages.
ATI's patented technology offers innovative, research-based, multi-method, customized assessment and curriculum tools that assist teachers to meet local, state, and federal requirements. Galileo Preschool and Pre-K allows for assessment through observation in the child's learning environment, one-on-one observation, samples of children's work, and parent input. This broad range of formats accommodates the ways children from diverse backgrounds express their competencies and helps provide a meaningful portrait of each child's development.  Ongoing assessment and monitoring of progress help educators determine if success is underway or if intervention is needed.
With Galileo Preschool and Pre-K and its continuous research and updating of psychometric properties of scales, AcademyOne has the ability to maximize local control, benefit from flexibility both in assessment data sources and customized assessment scales and in choice of curriculum and teaching methods. Additionally, we  benefit from options in form content and design, report filters and aggregation options.